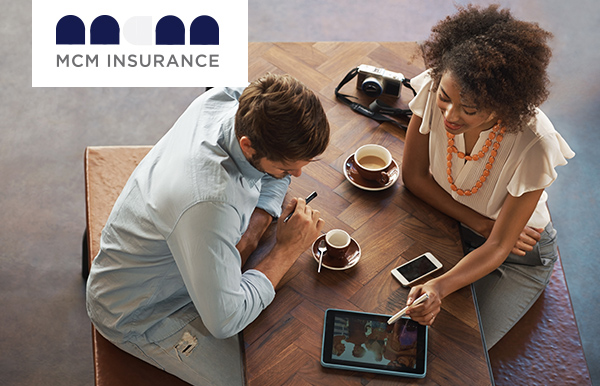 Your part in the "coffice" culture which brings home £14.5 billion
Those in search of a more inspiring working environment are turning to coffee shops and cafes. Is your business set up for their working day?
81% of us are spending money and doing business over a shop-made latte for roughly 3.5 hours every week, according to research conducted by MyVoucherCodes.
The discount voucher website found that we're spending 8% of our salary, on average £2,160 working from coffee shops, a figure that rises to £2,600 for those who are self-employed.
But bosses are beginning to understand the benefits of shunning the office for the local Nero's, as data shows working in this environment is conducive to on average £1,732 per coffee shop worker, amounting to around £14.53 million for the UK economy.
Here are a few ways you can make your coffee shop appeal to those of us who like to pick and choose their working environment as easily as they do their beverage:
Workspace – Room for a laptop, coffee and a plated Panini is sufficient. Some coffee shops are emulating hot desks by kitting out their establishments with long benches.
Wifi – This should be free and unlimited. You could have a lot of software developers to support all being well. Promote the fact you welcome people wanting to work in your establishment by making the passcode clear.
Noise levels – Researchers at the University of Illinois found that 70 decibels of noise was more effective in spurring creativity than 50 or 85. Incidentally, this level of noise matches the bustle of a coffee shop.
Atmosphere – Your customers who are hard at work should be able to feel comfortable nursing one drink all afternoon. That means waiting for them to order at the counter.
Outside space – If you have a garden or yard, provide shelter. This will help with sun glare and keep the rain off the MacBooks.
Demographic – Are you catering for stay at home parents or laptop warriors? If you have a couple of rooms, you can please both, but a trunk full of toys and a menu which features Babyccinos may cause someone looking for a space to think to keep walking.
Liability – Public liability limits can vary, but make sure yours is enough to cover coffee spills on laptops and trips over trailing power cables.
Think you might need more in liability cover? Or looking into purchasing more furniture to cope with demand? Speak to our team at MCM to find out how your policy can be altered to meet the needs of your business. Call 0161 786 3150.