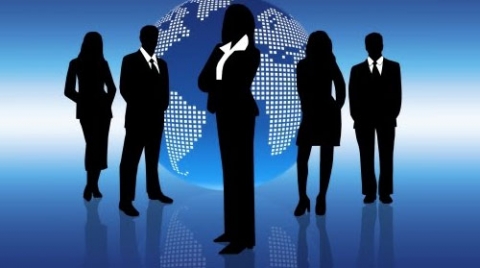 Young entrepreneurs and silver start-ups leading recovery
Young entrepreneurs are beating the downturn by starting their own businesses.
This is according to an annual survey of small firms, which found that the number of businesses started by 18-25 year olds has risen by 29 per cent since the recession began.
Meanwhile 'silver start-ups' continued their upward trajectory, with a 7.2 per cent increase in retirement-age entrepreneurs recorded in 2012. Over 65s now account for more than four per cent of all new business owners.
The research, conducted by a business insurance provider, found that the total number of new businesses seeking insurance quotes rose by 3.4 per cent in 2012 as a proportion of total quote requests. But the environment remains challenging for startups, as reflected by the fact that the total number of requests for quotes amongst all start-ups has fallen by 8.7 per cent since 2008.
Bootstrapping the norm
The survey also asked a 500-strong cross-section of the respondents about their start-up capital. Their research found that the majority of start-ups are 'bootstrapped', with 58 per cent getting off the ground with less than £1,000. Some 39 per cent secured less than £500. Meanwhile savings remain by far the most popular method of finance, with 84 per cent of respondents using their own cash to start their firm. Just five per cent received bank funding.
The start-up picture varies significantly across the country, with some areas seeing significant increases in the number of new businesses. North Yorkshire enjoyed the biggest rise in the start-up rate, with nearly 16 per cent more new firms requesting quotes than in 2011. The Scottish Borders and Cambridgeshire were close behind. But some areas witnessed dramatic falls. South Gloucestershire's start-up rate, for example, fell by nearly 55 per cent in 2012.
Young entrepreneurs leading the way
Ollie Rosenblatt is one of the young entrepreneurs highlighted in the research. At 25 he is the head of concert promotion company Senbla, which he runs with a university class-mate.
"I had been working as the head of the live division at Jazz FM for a year after graduating university with a degree in Popular World Music," Rosenblatt says, "but I began to feel that I had enough experience and industry knowledge to start doing things for myself. It was daunting, but I gathered the confidence to break away and start my own business as I wanted to be in complete control of my career path, particularly with the on-going difficulties in the jobs market."
Senbla is also one of the thousands of small firms across the country that did not rely on the banks for startup capital. Rosenblatt continues:
"I saved money myself from working and living at home, and I was given some capital from a successful art dealer who invested in Senbla from the outset."
The firm is also having to adapt to new consumer behaviour as a result of the recession.
"The economy has definitely had an impact on audience spending patterns in the concert market with people buying tickets last minute, always on the lookout for cheap deals,"
Rosenblatt says.
"This is the culture now, which can be difficult to manage as a business owner, but we are constantly learning and looking for innovative ways to boost ticket sales. It's clear that the small-mid market has suffered, however things are definitely on the up. It is hard work, but the future looks good for Senbla and I'm happy to be my own boss at 25!"