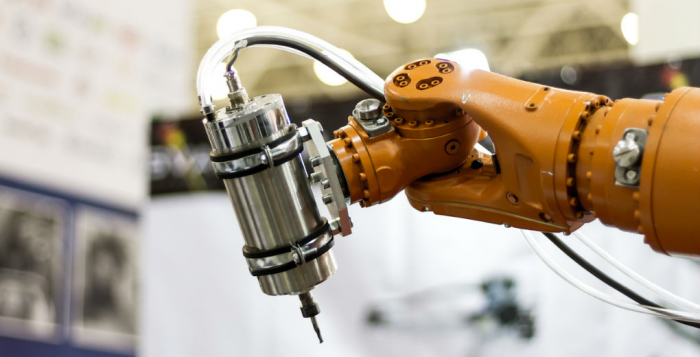 Will robots steal your job? No, actually they might create some.
"Robots are coming to take our jobs!"
Originally the fodder of Sci-Fi novels, and more recently the tabloid papers, there's no doubt that robots are here to stay in the manufacturing industry. But is the mass hysteria really worth its while?
No, not according to a new study by The Chartered Institute of Ergonomics and Human Factors (CIEHF) and job site CV-Library, shared with The Manufacturer recently.
The statistics…
Nearly three-quarters of manufacturing industry professionals (72.6%) feel society is scare-mongered into believing robotics and automated processes are a negative progression, with over half (63.6%) saying they have never witnessed job losses as a result of their introduction.
More than a third (36.7%) stated that robots have often resulted in job creation within their place of work.
For the obvious reason that the installation of new equipment and new processes often require support work including programmers and maintenance experts. As a result, unskilled workers may be retrained and upskilled in to specialist jobs.
The figures become worrying once we address the fact that almost half of the 1000 industry professionals surveyed, believe their employer is not doing enough when communicating the benefits of technology in the workplace. It is no surprise that an even higher percentage found resistance from employees when implementing new automated processes.
Steve Barraclough, CEO of the CIEHF, said: "This presents a real opportunity to businesses and manufacturers that are embracing change. It's essential to keep people at the heart of new technology and to 'on-board' staff at the earliest opportunity. Human factors play a significant role in the on-boarding process and is essential to ensuring employees are not resistant to change."
Has your business adopted any robots in the workplace? It is vital to keep your insurance as relevant and up-to-date as your machinery. Call us on 0161 786 3160 today.