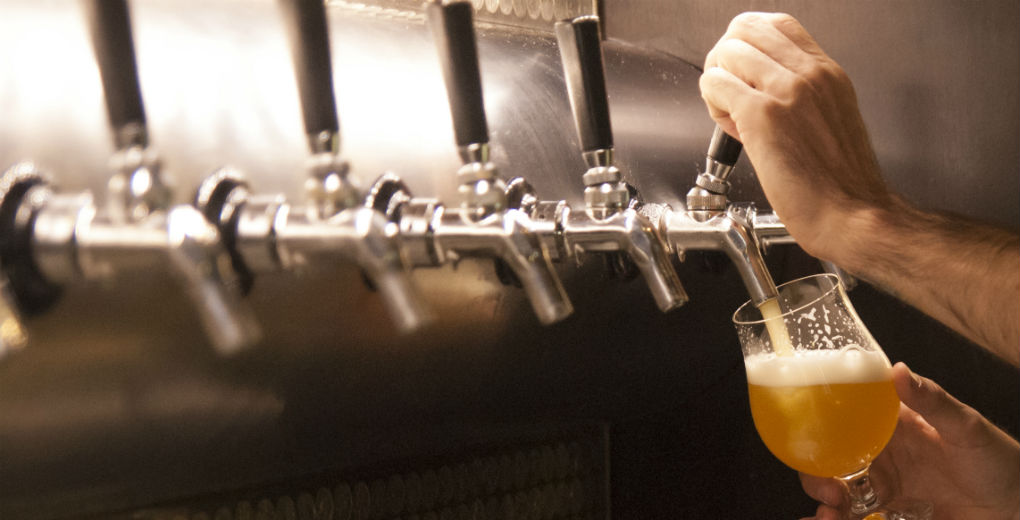 Will our weakening economy threaten the emerging craft beer industry?
Our national brewers have warned the Guardian that our flourishing craft beer industry could be significantly affected by Brexit and the panic which followed, leading to a pound which is much weaker than that of yesteryear.
The craft beer renaissance over the past few years lead to estimations that there are around 1,700 active breweries in the UK with roughly 200 new breweries opening every year. But will the price spike the cost of imported ingredients and equipment threaten the long-term growth of the industry?
The price of good quality, hops, malt and yeast are something which impacts directly on the high skilled craft producers. Unlike their multi-national counterparts who spend very little on ingredients, to make it to the top of the tree in the highly competitive industry of craft brewing sourcing the very best is a pre-requisite and goes hand in hand with the meticulous craftsmanship, and becomes a pivotal part of the USP of the industry as a whole.
Andrew Paterson, Head Brewer at Dark Star Brewing, points to the rising cost of "steel tanks, kegs, yeast manufactured in Holland, anything that's imported", saying "we're not going to compromise on quality so it's an ongoing cost." Therefore, with some craft beers already being priced at more than £5 per pint, it is understandable that the small scale, batch brewers would be worries about being totally priced out of the market.
The Society of Independent Brewers (SIBA), which represents 850 breweries in the UK, is hopeful that the quality of British craft beer will be enough to convince drinkers to pay more for their pint. It becomes vital for the industry to maintain its loyal customers and to build on an already electric market place for bespoke food and drink.
After all it would seem pointless to compare the hordes of people looking for a cheap pint at the dog and duck, to someone who is interested in the specific craft beer industry and is willing to pay the price to explore the quality of the market.
However, the economic situation could leave farmers feeling optimistic as our craft brew industry turns to British-grown ingredients, leading to an already noticeable increase in demand for their hops, with hopefully more produce to follow.