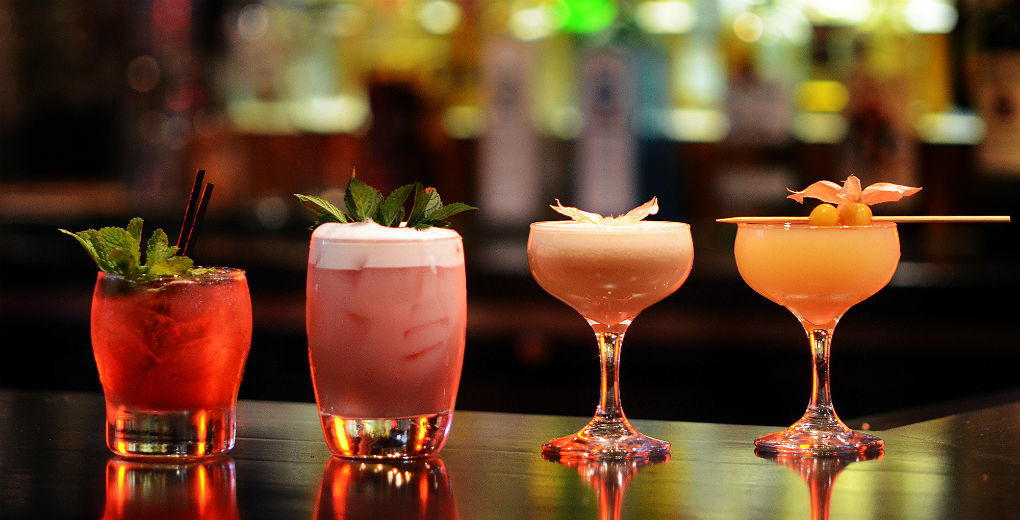 Where are all the "Real Pubs"?
Just a decade ago it would have been unimaginable that you would see a cocktail menu propped up on the bar of your favourite pub, alongside the local treacle like beer and the month old salted peanuts. But as the unrecognisable summer sun comes in to cover the UK in a blanket of happiness, it becomes ever more obvious that cocktails are the go-to drink nowadays.
So how could your pub or bar make money from mixed drinks? As simple as it sounds there is much more thought behind the menu than simply a bunch of unusual liquors and a bar man with a little forethought.
Consider the visuals of your back bar
What does you establishment say to punters? If the back bar displays a traditional selection of beers and crisps, a cocktail connoisseur is unlikely to trust that you mojito will taste as good as you claim. It needs to look good, but also be functional if your staff are to mix drinks easily. Your full range of spirits can be displayed with the most popular ones given prominence, allowing staff to access them easily without moving too far. The same goes for shakers, muddlers, fresh fruit and garnishes.
Train your bar staff to sell drinks as well as mix them
Mixology is an art form all of its own, so if you are offering cocktails for the first time, send bartenders on a training course to ensure they are skilled in making your new menu. But it's not just mixing the drinks they need to learn. According to Diageo, almost a third (32%) of customers say bar staff play a key part in their decision making process, with 40% willing to pay more for a better quality drink. A bartender who can tell a customer why one drink is better than another, or suggest a cocktail to a customer based on their likes and dislikes, is more likely to make a sale and leave you with a happy punter.
Utilise social media to reach local audiences
More than a third (35%) of customers say they look at social media for suggestions of where to go. Pubs must embrace digital channels to reach cocktail connoisseurs in their area, especially if this is a new offering. An online presence makes you easier to Google, recruiting new customers and letting existing drinkers know your news. Ensure your social media channels all have key information, including your opening hours, address and sample menus. If you have a website of your own, it can be a good idea to create a form to capture email addresses, and send out a monthly newsletter with content such as seasonal featured drinks and offers.