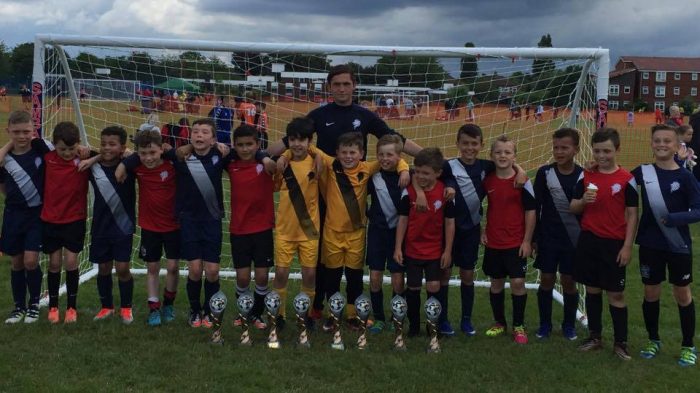 Volunteer Recognition Day
As its volunteer recognition day, I thought I would put together a more personal blog post. So aside my job I run a junior football club out of North Manchester, which is completely voluntary based in each and every way. Manchester Lions began two years ago now and since that day has grown substantially and offered a lot more than just junior football to my community.
Initially setting up the club was a means to providing my little brothers and their friends not only a save environment to learn the game, but also one that I believed in. After 5 years of coaching and acting as a chairman, treasurer, welfare officer etc of a different club, as well as working for a number of professional clubs, I guess I believed I had seen it all. The rights and the wrongs, the ups and downs and the dark and light duality of the game. And I knew that we could do a better a job if we allowed ourselves to be as open minded and curious as the children whose lives we were affecting.
So from the get go we decided on attempting to make ourselves the most beneficial project around. To benefit the children involved on and off the field was always the primary goal, therefore via the implementation of forward thinking coaches and schemes we began running our training sessions with a few different ideas from the competition. We implemented a homework programme purely to engage the children in a more beneficial manner, and offer a little more footy after footy had ended.
Volunteers are so beneficial to what we do and how we operate every day that it goes beyond words to describe not only what our clubs owes to these people, hardworking people who come straight from their jobs to give up a cushy night at home and stand in the freezing cold, for what? Not for the love of football, but because that hour means so much more than you could ever believe. I have seen first-hand the trouble that some of our children go through, and some of the things they live day to day. Football to them isn't just a game, or a chance to meet up with friends and chat. It's an ESCAPE, it's a way of forgetting the circumstances they didn't choose, its knowing that their coach cares about how the feel and develop both on and off the pitch.
In my eyes VOLUNTEERS are what makes the world go around, what keeps this whole thing in perpetual motion. Those who see the greater good in a simple act or the warmth in someone's eyes when they smile.
For more information feel free to contact me @ dale.edwards@mcmgroup.co.uk