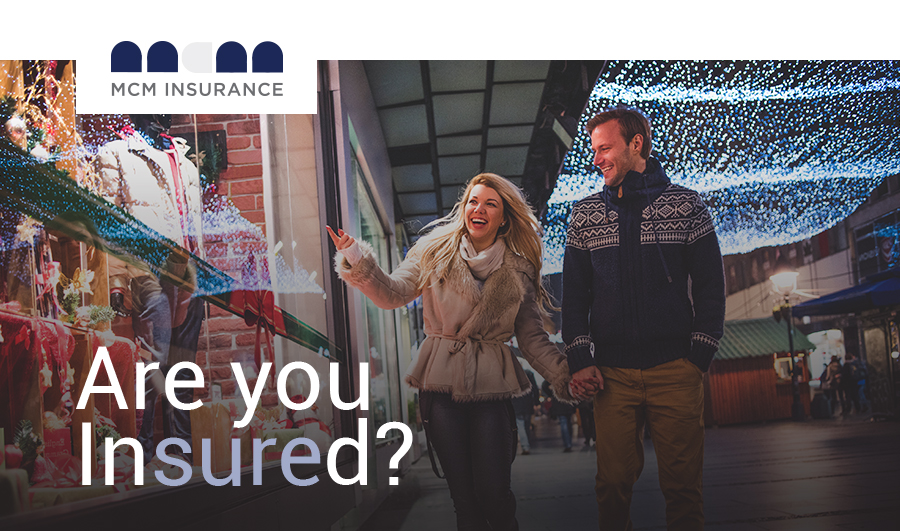 'Tis The Season To Be Jolly
'Tis the season to be jolly…eat uncontrollably and shop until our hearts are content. More and more of us are choosing to purchase on the web and to have our gifts and stocking fillers posted directly to us. Firstly for our own convenience and secondly to avoid the children who have been dragged to shopping against their own demands, and will almost inevitably be scattered across the floor like moving trip hazards.
Christmas is undoubtedly the busiest time of the year for shop owners and online retailers alike. It is important to note that just because you sell online your physical stock is still an asset. As you stockpile before the festive period, it is very possible that you may be holding a much higher value of stock than other trading periods. It doesn't bear thinking about but what if the worst was to happen? I know at the back of every retailer's mind is those three dreaded words; theft, fire or flood. Loss of stock during the Christmas period would often represent a far greater hit financially than during other times of the year, therefore it's vital to check as part of your combined commercial package that you have business stock cover, even if you are without a warehouse or storefront.
Increased orders of course mean increased profits, but what comes first is the much-dreaded increase in workload. If the festive rush this year has enabled you to hire extra staff it's pivotal that you arrange suitable employers' liability insurance. If a member of staff was to get injured or aggrieved, (touch wood as it's not something that should be wished on anyone during the winter festivities) legal action is often a stressful and expensive process, which if drawn out over an extended amount of time can be incredibly detrimental to any small business.
Finally, if your business operates online you'll be more than aware of the recent increase in cybercrime and data theft. Cybercrime is increasingly popular with the faceless criminal as the list of profitable information hosted online continues to increase. In recent years reputable companies such as Sony and Ashley Madison have suffered from data loss and financial chaos, due to being underprepared and overwhelmed by the increasing complexity of the 21st-century hacker. According to a 2016 government report, a third of small businesses in the UK has experienced a cyber breach in the past 12 months. As a business owner, there are pre-emptive procedures which can be taken, such as finding out where all your data is stored and creating a plan of action just in case the worst did happen. A cyber liability policy would also assist in cases of chaos, as you would receive help with solicitors' fees, damages and defence costs.
For more information on any of the information above, contact us here to find out how we could keep your business secure this Christmas.