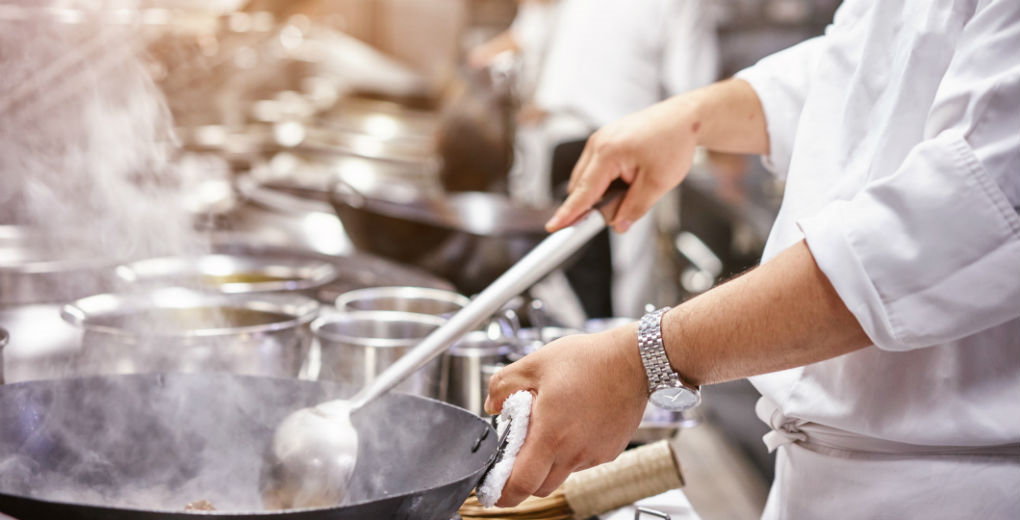 Survey reveals the professionals we're most scared of
As the "Gordon Ramsey effect" is being blamed for the fact that us everyday eaters are increasingly nervous around Chefs, waiting staff and bartenders. According to a survey published by Fletchers Solicitors, luckily for them their profession comes fourth in a list of the most 'liked' professions. After Healthcare, education and emergency services respectively.
But as we all know we love to spend and according to Visa's consumer spending index shows sales in bars, hotels and restaurants are up 6%. "The leisure sector is likely to have benefited from an early surge in summer staycations, as the weak pound made holidaying at home more attractive," said Kevin Jenkins, Visa's UK and Ireland managing director.
Financial services including accountants and bookkeepers were only 4% behind hospitality at 64%, followed by in demand trades including electricians and plumbers at 59%.
Alex Kenny, marketing director at Fletchers Solicitors, said: "It's surprising to see that such a customer-facing profession such as the hospitality trade is the most feared amongst the British public. Perhaps those who work in industries that provide care and support such as health and education could teach others how to improve their delivery and customer handling skills. We regularly see the likes of Gordon Ramsay and his fiery temper on television programmes and it seems it is indicative of a wider trend across the industry.
"When selling a product or service there must be a general level of approachability between provider and client and the customer should feel at ease, whether at a restaurant dining table or providing customer services. An anxious or stressed client can also lead to miscommunications and even in some cases problems such as medical negligence."
UK's Most Feared Professions
Hospitality (chefs, waiting staff, bartenders) – 68%
Financial services (accountants, bookkeepers, traders) – 64%
Trades (construction, electrical, plumbing) – 59%
IT & Telecommunications (call centre workers) – 55%
Transport (rail workers, airline staff) – 53%
UK's Most Liked Professions
Healthcare (doctors, nurses) – 73%
Education (teachers, lecturers) – 69%
Emergency services (police, fire service) – 64%
Legal (lawyers, barristers) – 62%
Marketing – 60%
Luckily for yourselves here at MCM we are a real friendly bunch so feel free to give u a call relating to any of your insurance needs. Customise, don't just copy and paste. Other brokers have access to this content too, so add your own intro or edit the copy so you're left with an article that's unique to you.