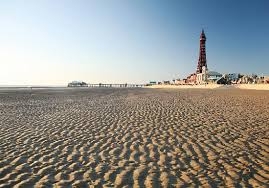 Lives at Risk at Blackpool Hotels and Pubs
Hotels and pubs in the UK's leading holiday resort are "putting lives at risk"; as Trading Standards officials announce that three quarters of those inspected in Blackpool have missing or fake safety documents. Industry concern is that this could be a nationwide issue amongst thousands of hospitality venues.
Fire and rescue service bosses have said that Blackpool hotels and pubs which flout the rules are gambling with their customers' lives. Also, they could find themselves with invalid insurance policies when they come to make a claim (link to Hotel Trade Guide), which could mean they are also threatening their livelihood.
Part of the problem is that unqualified rogue tradesmen are offering fake certificates for as little as £200, according to the Trading Standards team, which has urged bosses to only use genuine contractors.
According to the local newspaper – The Gazette – in two shocking cases, officers went into a hotel and were presented with a certificate filled out in the premises owner's own handwriting, while one document was signed 'Sparky'. Blackpool Council licensing enforcement chiefs said of 20 different commercial premises inspected on a typical weekend, three quarters regularly do not have the correct paperwork.
Coun Gillian Campbell, cabinet member for housing and quality standards on Blackpool Council, told The Gazette:
"It's completely unacceptable that hotels and pubs which take money from residents and visitors aren't fulfilling the most basic of safety requirements. We know it's expensive to have electrics checked but unfortunately that comes with running a business, it's not optional it's a necessity."
And if someone were to be hurt or killed in a venue which has "cut corners" on safety, they could find themselves with invalid Employer and Public Liability insurance.
Sean Hennessey, Fire Safety Manager for Blackpool for Lancashire Fire and Rescue Service, stressed that safety measures needed to be taken seriously. He added: "We have a lot of electrical fires in Blackpool, they account for about 15 per cent of fires in commercial premises and they are definitely on the increase.
"It is really important for owners to ensure their electrical equipment is safe. It is particularly important for accommodation such as hotels and flats where people are sleeping, and where lives could be put at risk, that people inspect their electrics regularly and use a competent electrician."
For clarification on how safety documents affect insurance claims, hotel and pub bosses should consult their local brokers.