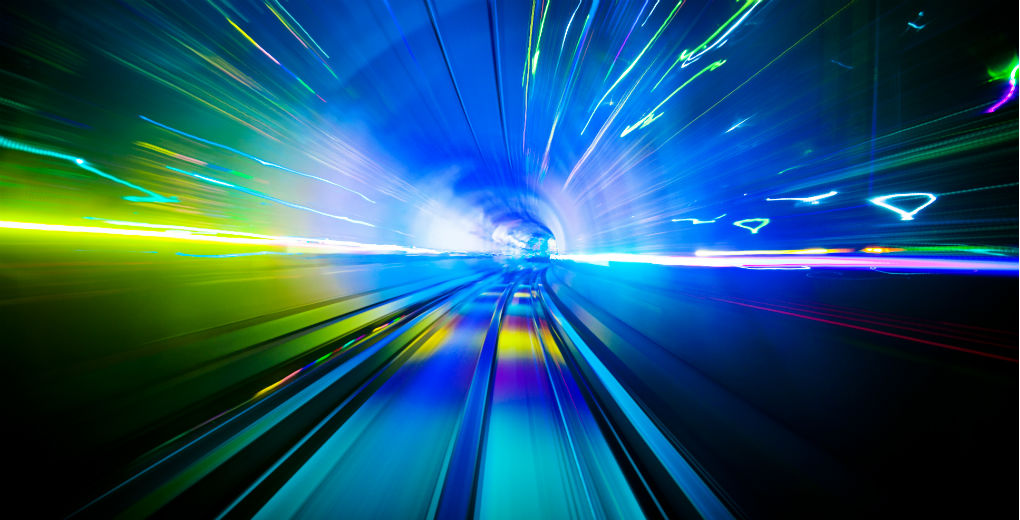 Is Hyperloop One the future of transport?
Without sounding totally out of my mind on a completely normal Wednesday afternoon, could the totally sci-fi train-like vessel in underground vacuum tubes be about to revolutionise the way we transport goods, travel the world and connect cities.
Backed by a host of venture investors, Hyperloop Technologies is designing, developing, and building the new super-fast mode of transportation from the start-up's Innovation Campus in LA and Metalworks manufacturing facility in Nevada.
The brainchild of Josh Giegel and Shervin Pishevar, with support from Tesla's Elon Musk, the Hyperloop vehicle works by accelerating gradually via electric propulsion through a low-pressure tube. Unlike trains, the vehicle floats above the track using magnetic levitation.
What can it be used for?
This technology could be used for transporting both people and cargo. With more road and air congestion than ever, Hyperloop could offer a high-speed alternative to cars and aeroplanes, allowing for products to be transported between cities as well as providing human transport.
How fast is it?
With a top speed of 670mph (or 1080km per hour), it is 2-3 times faster than standard trains. Hyperloop's route calculator gives examples of the best time savings – winning routes in their Global Challenge include Toronto to Montreal in 39 minutes, Mexico City to Guadalajara in 38 minutes and Manchester to Birmingham in 12 minutes.
Is it safe for people to go that fast?
Hyperloop has a dedicated safety team and is working with authorities to ensure it is safely regulated. Hyperloop says it will accelerate slowly and the G-forces will feel similar to taking off in a Boeing 747.
When will it be up and running?
Hyperloop One hopes to have operational systems by 2021. With destinations as diverse as Abu Dhabi, Miami and Glasgow, a full network is likely to take longer.
What are people concerned about?
As with all new tech developments, safety is a number one concern. But zooming through underground tunnels could actually be safer than trains, as it is weather-proof, fully automated and interaction with animals or other transport is minimal.
Insurers and businesses alike will undoubtedly be asking what the new transportation means for insurance. As with electric cars, driverless vehicles and other innovations, developers will need to prove the system to be low-risk and high-reward before insurers can create policies which are affordable enough not to disrupt Hyperloop's intention to be "affordable for everyone".