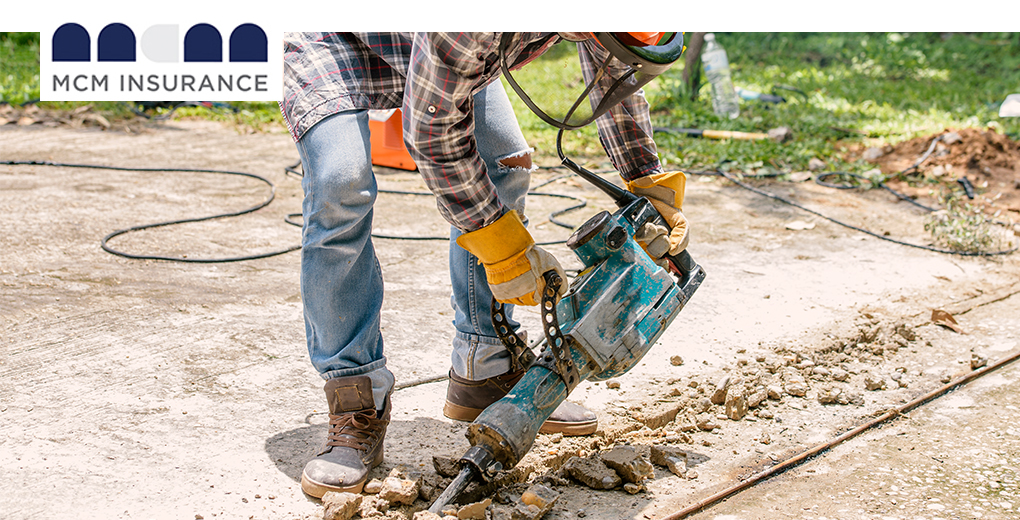 Introducing the suit that does the heavy lifting
It's said that the right outfit really can make a difference to the way you feel. Never has that been more true than with the introduction of the exoskeleton.
Designed by California-based Ekso Bionics, which has created similar models for the military and health sector, this load bearing contraption allows construction workers to lift and manoeuvre heavy handheld power tools in comfort for long periods of time.
This reduces the chance of injury which is almost inevitable when handling instruments such as a 40-pound grinder.
The exoskeleton can adjust to fit workers from 5ft 4" to 6ft 4", and uses gravity balanced arms attached to the wearer's torso to support the weight of the tool all the way down to the ground via a load path. As a result, the handler feels no weight and can easily manoeuvre tools such as grinders, sanders, rivet busters and rotary hammers.
The concept originates from powered versions created by Ekso Bionics to aid physical therapy for those with limited mobility, which has been used as part of a rehabilitation programme for over 4,000 people learning to walk again.
In contrast, the model created specifically for the construction industry, which weighs just 16 pounds, requires no power and is designed to support physical capabilities, rather than replace them.
Ekso's military model also uses power – and the company were keen to develop a version that wasn't dependent on anything other than the wearer's movement and exertion, as Ekso's co-founder and CEO, Nathan Harding explains,
"We were worried about the fact that those exoskeletons were consuming so much power. We were able to develop a design, it's an architecture of joints that inherently takes load, but it lets the person make natural motions that they need to do."
Musculoskeletal disorders accounted for 64% of the work-related injuries in the construction industry reported in 2015/16, leading to an average of 1.2million days lost. *
With a noticeable skills shortage and strenuous work falling on the shoulders of an ageing construction workforce, is it time to adopt a new uniform which levels the playing field regarding physical strength and ability?
* http://www.hse.gov.uk/statistics/industry/construction/index.htm