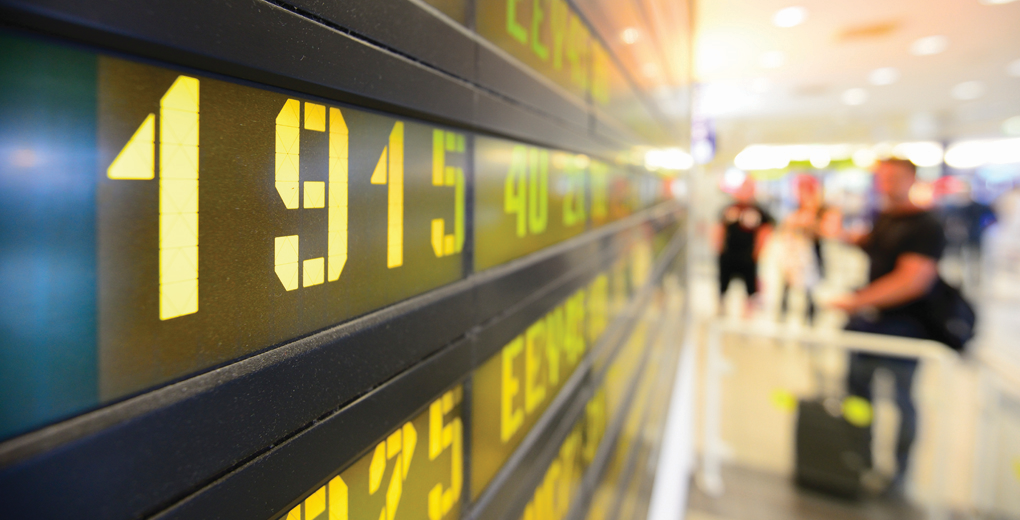 Gatwick maps its layout for smartphones
Where has 43.1 million passengers moving between 143 stands, 346 check-in desks and almost 30,000 square meters of retail space? The answer is the always stress-free Gatwick Airport.
Navigating your way around such a metropolis of facilities can be quite challenging, especially when stuck within the sea of slow moving travelers, each looking for some sort of duty free bargain, or generally just enjoying the post check-in stress. However Gatwick Airport are well aware of your worries and are upping the ante across the board. From air travel to shopping by creating an easier way for people to get to their destination and quickly.
The airport has gone above and beyond by installing 2,000 beacons which give users an augmented reality of their chosen path within the terminal, combining a real-time view with the directions on screen.
This is a first in the aviation sector and Gatwick are clearly intent on leading the way in the technological generation. The plans will help smartphone users to avoid building work or restricted access areas and informs them when and where to change floors while recognizing security entry.
And it's not just those who are dashing for a flight who can benefit from the battery-powered beacons with quick navigations and "hurry-up" messages from airlines. Airport retailers can also use them to notify app users of a discounts or offers they have in store. Although this could increase the temptation to purchase that 'cheap' bottle of Vodka or the latest bestseller for discount price, whilst in a rush to be the final person to board your flight, which of course makes you public enemy number one and most snarled at passenger.
The beacons are part of a £2.5 billion investment into Gatwick Airport, who worked with mapping experts PointrLabs on the project.
"By providing the infrastructure we're opening the door for a wide range of tech savvy airport providers, including our airlines and retailers, to launch new real-time services that can help passengers find their way around the airport, avoid missing flights or receive timely offers that might save them money," said Abhi Chacko, head of IT commercial and innovation at Gatwick Airport.
"We are proud to be the first airport to deploy augmented reality technology and we hope that our adoption of this facility influences other airports and transport providers so that it eventually becomes the norm," he added.