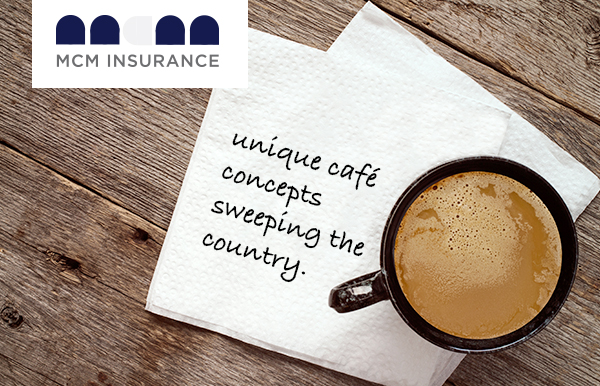 Bizarre cafés give new meaning to "how do you take your coffee?"
It used to be that when someone asked you if you were a "dog or a cat person", that they were referring to your pet preferences. Now, it could be applied to how you enjoy a cup of tea and a slice of cake.
No sooner has Sheffield embarked on the cat café craze with "Tabby Teas", following London's "Lady Dinah's Cat Emporium" and Newcastle's "Mog on the Tyne" that the trend has taken the next logical step to encompass dogs; Pugs to be precise.
A pop-up Pug Café in Guildford will be welcoming coffee owners while offering their pugs a specially brewed "puppacino". The Esquire Coffee Shop in Guildford is using the one-off event on 21st May to elevate its dog-friendly policy.
Don't want to share your cereal with animals?
That's right, cereal. Narrowing the menu right down to one type of food is another trend that's hit the pavements recently.
Niche eatery "Cereal Killer" has proved itself as more than a "flash in the bowl" concept, as the founding brothers make plans to branch out in the Middle East after two years of success in their home turf of London, while "Grill My Cheese", also based in London, insist their fare is "more than just a cheese toastie."
Scaling back and paring down
From minimising menu choices to shrinking in size altogether, micro cafés are also breaking onto the scene and taking up very little space in doing so.
In Birmingham, you'll find the city's smallest café is run from a red phone box, while Glasgow has welcomed its first zero-waste establishment in a Tardis.
In Dublin, industrial chic is taken to a new level with a shipping container undergoing a transformation to enter the city's barista field, alongside 51 Starbucks outlets.
Thinking of revolutionising your coffee shop?
The hospitality industry is certainly showing its creative flair, and the interest garnered is proof that these intrepid café owners are onto something. In the excitement of acting upon what could be the next trend, it's important to think about how your café will function, and from an insurance perspective, whether it'll generate new risks.
Even a new piece of equipment might affect your contents insurance, so be sure to let your insurance provider know when purchasing.
And if you're a cake lover looking to spice up your afternoon tea by enjoying it in a rhino sanctuary, maybe check that your personal accident insurance is up to date.