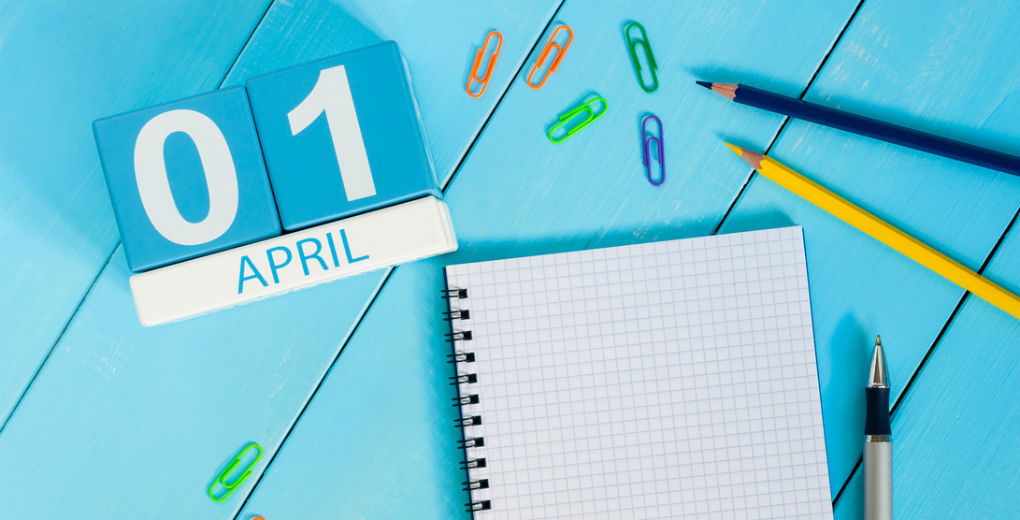 April fools gone wrong…
We're accustomed to greeting news, press releases and even friends with a hint of wariness on 1st April, in preparation for an onslaught of practical pranks, dishonest hoaxes and a generous dose of leg-pulling.
But the popular tradition of trying to hoodwink each other on April Fool's Day doesn't always go to plan. From large companies to individuals, here are five examples how pranks can go wrong – and even leave you liable…
Google Mic Drop gag
For April Fool's Day 2016, mega-corp Google decided to add a "Mic Drop" feature to Gmail, allowing you to end conversations with an animated minion GIF before automatically blocking all further messages from that contact. The problem? Many professionals pressed it by accident, as it was located right next to the send button, offending colleagues and disrupting business deals globally.
Any repercussions? As far as we know nobody sued. But if an error of judgement (to put it lightly!) causes financial losses to customers, you'd better have Professional Liability cover in place.
"Major report due early" prank
Glenn Howlett, an unfortunate worker at London City Hall in Ontario, has his holiday interrupted by colleagues who informed him a major report he was working on was due early. He rushed back from holiday, but the stress of his unfinished work gave him heart palpations which caused him to collapse. Oops.
Any repercussions? Unsurprisingly, during his recovery Glenn decided to take early retirement – he then sued his former employer for damages. The city now has a by-law prohibiting practical jokes at work. Moral of the story – don't cause unnecessary stress to staff members, and always ensure you have arranged Employers' Liability and Management Liability cover.
A tweet too far…
Greater Manchester Police Radcliffe seriously missed the mark in 2015 when a member of staff sent a joke tweet suggesting inmates could be released early by public vote. Yikes!
Know someone in prison? You can get them released early by voting for them on here. The prisoners with the most votes also wins a holiday.

— GMP Radcliffe (@GMPRadcliffe)
Any repercussions? As well as reportedly offending parents with children who have been incarcerated, not to mention victims of violent crime in the area, several members of the public went to the press and launched an official complaint.
A Titanic hoax
April Fool's Day 2001 saw a DJ on Southern FM in Brighton broadcast that a replica of the Titanic could be seen from Beachy Head in East Sussex. Hundreds of listeners believed him, some driving as far as 40 miles to catch a glimpse of the fictional ship. Coastguards later identified a large crack in the cliff face, caused by the weight of so many people stood on the cliffs.
Any repercussions? A large chunk of the cliff face fell into the sea a few days later. Causing environmental harm is an unexpected side effect of practical joking, but businesses can arrange Environmental Liability cover to help with damage repairs and clean-up costs.
Extra-terrestrial events
In a War of The Worlds style prank, Al Ghad, a local newspaper in Jafr, Jordan, caused chaos in 2010 when it reported a UFO had landed in the region. The report claimed "aliens lit up the whole town, interrupted communications and sent fearful residents into the streets". Unfortunately, one of those fooled was Mayor Mohammed Mleihan, who sent security authorities to search for the creatures.
Any repercussions? The town was nearly evacuated. "Students didn't go to school, their parents were frightened and I almost evacuated the town's 13,000 residents," said the mayor, with a security official confirming an emergency plan was almost enacted.
In practical joking – as in business – you should plan for the best, yet expect the worst.
Pre-empt workplace problems with a range of Commercial Insurance products, available from MCM Insurance.
Author: Debbie McGill
Date: April 3, 2018
Tags: business, April fools, ET, insurance, tweets, jokes, laughter, company, morale, manchester