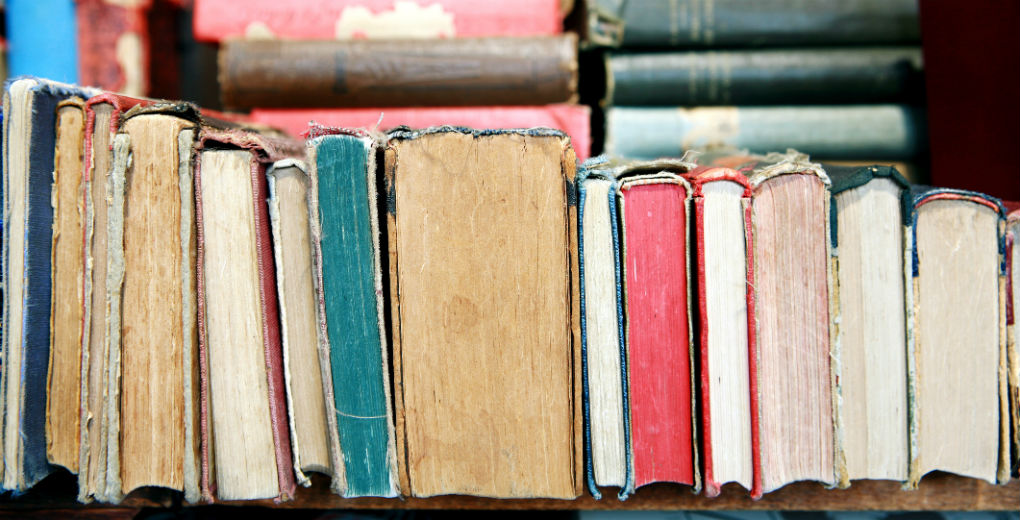 5 books which sold last year that could be on your shelf
As a lover of a 'good read' and a passionate collector, books are the one thing I will never tire of buying. What's more is the knowledge that one trip to a charity shop could make a pretty penny in the long run. Below is a list of five books which sold in the last year and could sit quite unassumingly on your bookshelf this very moment.
Books can often mislead those not in the know as to their true value and worth. Many people believe books aren't worth much at all, but if get your hands on the right copy of the right book and you could be very surprised.
Whether you've been left a relative's collection, or even if you have gradually amassed a collection of books yourself, serious consideration should go into the financial value of the books, where and how best to store them to ensure their safety, and how best to insure them.
Before you do anything, you should be aware of the collection you have. Undergoing some research may help your endeavour. Are your books first editions? Do they have their original dust jackets? What kind of condition are they in? Are they signed? The answers to these questions will greatly affect the overall value of your books.
Similar to art, valuing books can be difficult. It generally depends on scarcity, condition, and demand. Age, whether it is a first edition, the presence of a dust jacket, and whether it is signed then adds further value. Even so, however, some books may add extreme value because they are collectible or particularly sought after.
Generally, signed first editions will bring the most money. Modern first editions with their original dust jackets can often be worth hundreds, thousands, or tens of thousands depending on the writer, condition, and scarcity. But confusingly, some books that are not first editions, are not signed, do not have dust jackets, and are in overall poor condition, could still be worth a fair price. This kind of diverse market means collectors paying high prices isn't as rare as you might think. If you haven't already, checking the books you own could yield positive results indeed.
Here, we take a look at five notable books sold last year on AbeBooks – the internet's premier book-selling site- that you may well have on your shelf at home.
1) A Christmas Carol, Charles Dickens. Sold for £7,065
A first edition, second impression of Dickens' work, printed in 1843, which helped create the holiday we celebrate today and invented a truly infamous character in Ebenezer Scrooge.
2) Collected Works, Samuel Beckett. Sold for £8,545
A second edition in three volumes, this particular edition was remarkably rare indeed, but proves that expensive editions do not necessarily have to be first editions.
3) To Kill a Mockingbird, Harper Lee. Sold for £9,300
This copy was a first edition, first impression. Such is the appeal that Harper Lee's famous novel makes AbeBooks' annual list almost every year, proving that some classics are timeless.
4) Speculum Historiale, Vincent of Beauvais. Sold for £14, 060
This Middle Ages encyclopedia, published in 1473, was in overall very good condition given its age, but is generally unheard of in most modern circles, showing how age can play a crucial and costly part in valuing books.
5) Nine Stories, J.D. Salinger. Sold for £16,800
This short story collection by Salinger, the reclusive author of The Catcher in the Rye, was publisher Little Brown and Co's file copy and is therefore considered the only such copy. It even features a handwritten word-count, since there was no word-counting technology when it was published. The scarcity of the work, the author's personality, and the superb condition dictated the sale price here.
Whilst these five works listed are indeed rare and expensive, they barely touch the surface when it comes to the most expensive books sold of all time, with several books selling for more than £10 million over the last few decades. Protecting such books, then, is as crucial as protecting your valued art and antiques, and an expert judgement should be made as soon as possible to ensure the longevity and security of your collection.
Please make sure all your valuables are insured and contact us today on 0161 786 3160 or email us at dale.edwards@mcmgroup.co.uk