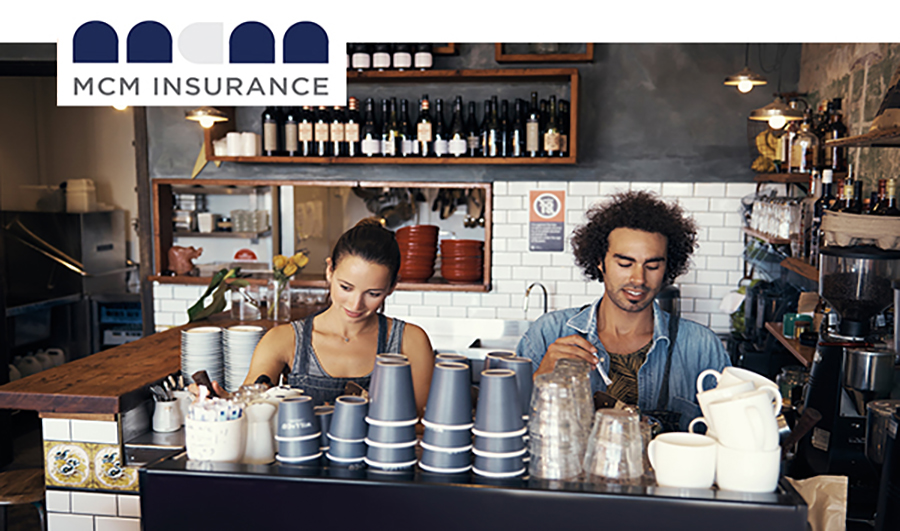 10 Lessons Independent Coffee Shop Owners Have Learned
There's no such thing as a bad experience, with a lesson to be learned from every mistake or success. When it comes to running your own coffee shop, café or deli, there is plenty of advice to call on.
Boost your own business plan with the top 10 lessons coffee entrepreneurs and independent business owners say they wish they had known before they opened their doors…
1. "Create somewhere you would want to visit"
The buzzwords in the coffee shop industry have long been 'artisan' and 'indie', with certain popular aesthetics becoming commonplace. Dare to make your establishment unique by focusing on creating something you'd enjoy as a customer – whether it's the products you offer, a unique business idea or even just a style you haven't seen around the area.
James Dickson, the founder of Workshop Coffee, created a new customer experience: "Within our flagship store we make a name for ourselves by conducting on-site roasting – a first for London".
2. "…But don't fall for trends"
Trends can give you great inspiration, and offer what the people want can promise short-term popularity. But ploughing all your capital into the latest coffee grinding machinery, or refusing to offer something popular because you don't consider it 'cool', is an easy way to lose profits and alienate customers.
3. "Do a few things, but do them well"
There's no need to sell everything under the sun, as an extensive product offering can mean compromising on quality. Whilst some choice is appreciated by customers, you can't be all things to all people, so choose what you're best at – a smaller range of drinks and food, or dishes in a signature style – and continually adapt your offering based on what is most popular.
Jorge Fernandez, of Fernandez and Wells, says he believes in "offering a limited range of simple yet quality products. A good example would be our coffee range, which is very small."
4. "There is no replacement for quality products"
Consumers today are more discerning than ever, especially coffee lovers. Sourcing good quality stock is vital. "Independent does not necessarily mean 'good by default'," warns Alex Galatino of La Bottega Milanese.
5. "Treat suppliers well"
Don't burn bridges, especially if you're new on the scene. John Richardson, known as one of the Coffee Boys, says, "…in the early days at least, you need the great suppliers more than they need you. Treat them well."
6. "Employ the right team"
The voice of your business, hiring the right staff is vital. Employees should be well-informed, trained and a good fit with your customer base. In return for their service, treat your team well. Fostering a friendly, caring work environment will generate positive feelings and create a relaxed atmosphere.
Evan Farmer of Cuppa says selecting the right candidate comes from determining if you share the same values. "For our business, you really have to love coffee and love educating people about it… There are questions I've learned to ask to gauge that."
7. "Ergonomics is vital"
Having established and managed more than 15 coffee shops, Australian businessman Peter Baskerville tells Forbes success is all about layout. "Make sure the coffee workstation and layout is such that the barista hardly moves their feet in performing all their coffee making duties, and they are not competing for space with other staff members."
He advises placing bean storage, bins and bar fridge milk in easy-to-access locations and keeping the till location within earshot of the barista for quick service at busy times.
8. "Get on the front line"
"Be willing to do all the dirty work yourself", advises Randy Weiss of Studio Cellar. Running any kind of catering establishment is hard work, and for understanding the hard work your team puts in there is nothing like serving on the counter or washing the dishes yourself.
9. "Don't fear the competition"
Just because you're a small business, it doesn't mean you can't compete with larger chains. Customers are often looking for something new and exciting. David Abrahamovitch, CEO and co-founder of Grind & Co, says, "Every year more and more people are seeking out a better coffee, as well as going out of their way to avoid the big chains".
What's more, you can learn from the other independents around you. Team up with local business owners to swap advice.
10. "Don't wing it"
When it comes to the important stuff, such as tax, insurance and regulations, seek out professional advice and ensure all your legal documentation is up to scratch.
Based in Manchester, MCM are happy to discuss your business insurance arrangements to find the right protection for your coffee shop, café or deli. Get in touch on 0161 786 3150.