With 40 years' experience arranging reliable insurance solutions, we balance comprehensive protection with knowledgeable industry advice.
With access to over 200 commercial and personal insurers, MGAs and schemes, MCM can find the right solution for even high risk or unusual requirements.
Your protection will be fully managed and regularly reviewed by your account executive. If you can't find what you are looking for, get in touch with MCM's friendly team who will try to help.

MCM offers a quick, dynamic and friendly insurance service to let you focus on running your business.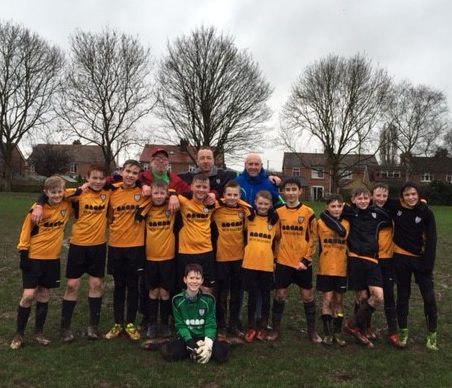 Supporting Charities and Community
We embrace our social responsibility and community footprint as a company.  This allows us to support local charities including the Big Issue, and to sponsor these fantastic players, the Davenham Rangers U12s!
A year on for the #ManchesterArena attack and today is not a day of mourning but one of celebration in our wonderfu…
https://t.co/BD7AQY8hoF
5 days ago
So on this day last year I knocked up a blog story about #Manchester and scheduled it to be posted as I flew to spa…
https://t.co/bPRWxZjurL
6 days ago
@53two There is something about Harry being a Call of Duty fan that tickled me most...
6 days ago
The #MondayMotivation is palpable in the city of bees this morning! With the #manchesterattack anniversary tomorrow…
https://t.co/M3Tszhkp92
6 days ago
Wouldn't be right if we didn't mention it was 38 years of being without #IanCurtis never has a statement been more…
https://t.co/SyPJNLFoEg
1 week ago
#FridayFeeling a fantastic week including some corporate catch-ups @BIBAbroker is brought to an end with a SUNNY FR…
https://t.co/dpJ2QRqbt5
1 week ago
Stand of the exhibition for me goes to DTW, looking slick in black on black and very on trend! With the largest scr…
https://t.co/o4eTSR4Rgj
1 week ago
Club 18-30 another casualty of the Social Media generation! What's your opinion Mr social media @altrinchamhq?
https://t.co/xsstvC5QKp
1 week ago
There are a few sore heads in the office this morning following our BIBA celebrations last night @RainBar_Mcr thank…
https://t.co/sxbflEBZVN
1 week ago