With 40 years' experience arranging reliable insurance solutions, we balance comprehensive protection with knowledgeable industry advice.
With access to over 200 commercial and personal insurers, MGAs and schemes, MCM can find the right solution for even high risk or unusual requirements.
Your protection will be fully managed and regularly reviewed by your account executive. If you can't find what you are looking for, get in touch with MCM's friendly team who will try to help.

MCM offers a quick, dynamic and friendly insurance service to let you focus on running your business.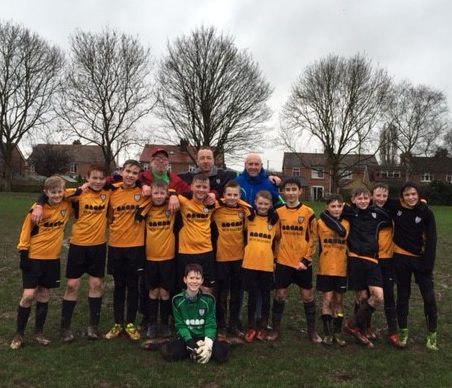 Supporting Charities and Community
We embrace our social responsibility and community footprint as a company.  This allows us to support local charities including the Big Issue, and to sponsor these fantastic players, the Davenham Rangers U12s!
Awaiting the closing #keynote speaker Boris Johnson @BIBAbroker #BIBA2019 to come on stage... Regardless of your op…
https://t.co/FdEx1z2oIl
6 days ago
It's #BIBA2019 and the weather is good in Manchester! We're currently in a claims seminar looking at the future of…
https://t.co/oyZmndZI1M
1 week ago
Dash cam footage is brilliant; it helps us defend difficult claims. But come on insurers @AXA_Broker @LV_Broker…
https://t.co/FUvlfgDKE1
4 months ago
View from the office today; stay safe people! Leave plenty of time for your journey. If you're unlucky enough to be…
https://t.co/O2gf6UomVN
4 months ago
One of our clients' biggest bugbears about #insuranceclaims is that insurers pay out #personalinjury claims without…
https://t.co/S4rDA0drIR
11 months ago
@lancscricket #gameofroses weather not looking good for tonight's match... Any updates?
11 months ago
#FridayFeeling Friday the 13th, the rain has returned and th weekend looks like it's going to be a washout...Oh Eng…
https://t.co/Th1jPkSUu0
11 months ago
@X1Lettings Vote for Pedro!
11 months ago
Just a review of the World Cup...
https://t.co/EL2MjBk4t7
@mancmade @altrinchamhq @theoffices_ #Manchester #blog #WorldCup
11 months ago